Dear Real Estate Professional...

Which of the following pictures would you rather post on the MLS or drive up to with a prospective buyer?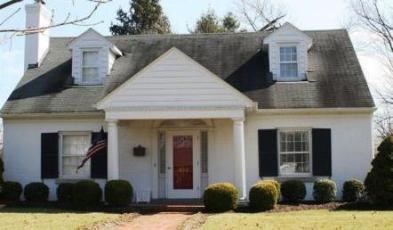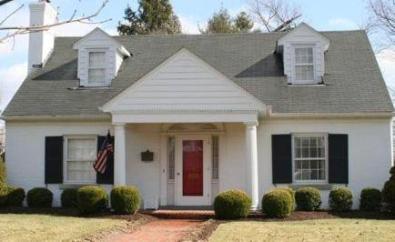 "A good first appearance on a home can add as much as (5% to 10%) to the value of the home." - Says John Aust president of the National Association of Real Estate Appraisers.

The outside appearance of your listed property is a direct reflection of what a potential buyer perceives the inside will look like.

The average buyer will look at this roof and immediately think that it needs to be replaced - due to the ugly black streaks. And, if they do make an offer, it will be $9,000 to $12,000 below the asking price, based on the roof condition alone.

That's a significant amount of money lost by the homeowner.

It's truly in your clients best interest to have a roof like this professionally cleaned. (prior to putting out your sign and taking pictures)

Sterling Maintenance can restore the "curb appeal" to your clients property and greatly increase the chances of a quicker sale, and at a higher price.

Contact Sterling Maintenance at (616) 834-1255. Feel free to print our flyer, We recommend writing YOUR name on the flyer, that way when your client calls for service, we'll know whom to thank ;)
---
No job too big or too small... we clean them all!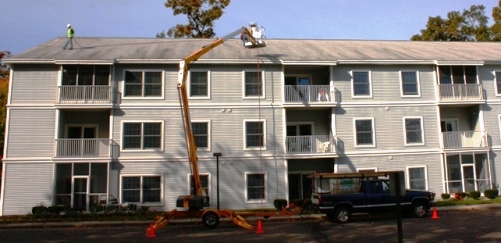 Liberty Woods Senior Living Center - Spring Lake Michigan
---

Home | Before & After | Our Equipment | Contact Us | Realtors | Our Flyer

---

County's we service: Allegan County, MI., Barry County, MI., Berrian County, MI., Cass County, MI., Iona County, MI., Kalamazoo County, MI, Kent County, MI., Mason County, MI., Montcalm County, MI., Muskegon County, MI., Newaygo County, MI., Oceana County, MI., Ottawa County, MI., and VanBuren County, MI.

Tag Cloud: Algae Removal, Algae Cleaning, Asphalt Shingle Cleaning, Roof Wash, Roof Cleaning, Roof Algae, Roof Moss, Roof Mold, Roof Black Streaks, Roof Black Stains, Exterior House Cleaning, Shingle Cleaning, Tree Trimming, Black Streaks, Shampoo Roof, Roof Cleaners, West Michigan Roof Cleaning, West Michigan Roof Cleaners, Roof Cleaning Service, Roof Cleaning Contractor, Moss Removal, Moss Cleaning, Deck Cleaning.
Roof Cleaning Facts...
Many roofs are replaced prematurely due to appearance, NOT shingle failure.

Roof Cleaning can restore its true color and help maintain proper shingle life.

Roof cleaning greatly
improves curb appeal and the overall esthetics of your property.

A dirty, ugly roof will raise "red flags" with potential buyers.

Roof cleaning decreases "resistance to buy."

Sterling Maintenance uses cleaning agents which do not harm the environment.
---
MEMBER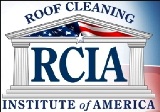 ---
Serving ALL of West Michigan.
---
Our cleaning process kills and removes moss, mold, algae, bacteria, mildew, and fungus from:

Vinyl siding
Fences
Decks
Cedar Shakes
Asphalt Shingles
Brick
Concrete
Limestone

Cleans, disinfects and restores to a like new appearance

Cleaning commercial signs, awnings, store fronts, and building exteriors.
---
We use only "Eco-Safe" environmentally friendly "Green" cleaners... will not harm plants or animals.
We employ the
"Soft Wash" method.... Safe for asphalt shingles.
High Pressure is NEVER used to clean a roof.
---
Serving ALL of West Michigan.
---
MEMBER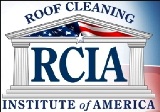 ARMA recommends cleaning your roof